| Rates | Geoff Tollefson | Keith Benson |
| --- | --- | --- |
| 30 Minute Adult | $65 | $45 |
| 60 Minute Adult | $90 | $85 |
| Series of 5 Lessons | $300 | $200 |
| Semi-private | $90 | $80 |
To schedule an Appointment Please call one of our Teaching Professionals at (847) 913-1112
Arboretum Club Teaching Professionals
Geoff Tollefson – Certified PGA Professional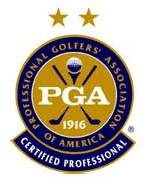 Geoff has been an instructor of the golf swing for about ten years. His experience ranges from teaching juniors, women, and low handicappers. Geoff teaches a philosophy of swinging as a natural movement that is unique to each individual. His goal when instructing students is to keep the steps for improvement simple enough for the student to understand and work on as they progress with their skills. His knowledge of the swing comes from the PGA of America through the Professional Golf Management Program in which he has worked with top instructors from sections all over the United States. He is also a PGA National Adjunct Faculty Member. Call Geoff Tollefson at (847) 913-1112 Ext. 107
Keith Benson's Bio
Keith has been teaching the game of golf for years. His experience ranges from beginners, juniors, women, and low handicappers while placing an emphasis on the fundamentals. Keith believes that there are many different ways to swing the golf club and each swing is individual and unique in their own way, however, the pre-swing keys are important for a success. He will start small with set up and suggest changes that will help improve ball flight for each player. He believes the most important part of the swing is ultimately the club face as well as impact and putting each player in the best position to achieve solid contact. Keith's experience comes from the Golf Academy of America and is currently a PGA Apprentice working towards gaining PGA Membership.
Keith Benson's Golf Tip
It sure has been a long time coming, but spring weather is finally arriving in most locations! Golfers in colder regions ideally like to start playing and working on their games in March so that when April rolls around it doesn't feel like they're learning how to play golf for the first time. The good news is that many are getting an early start this year because of the warm weather this winter.
Here are a few tips to help you jump start your game for the 2018 season:
Get some help: I would strongly suggest that everyone at least consider taking some lessons or attending a golf school or clinic to be certain that you are starting the year off with the correct fundamentals. This also will allow you to have more focused practice sessions given that you will know what you need to work on, and that will benefit your overall game.
Check your equipment: Do you need new grips? Are your shafts adequate for your swing speed? Are you playing with the right loft in your driver to maximize distance? Do you have the right set makeup to benefit your game (wedges, hybrids, fairway woods, etc.)? These are questions that you'll want to answer before going to work on your game.
I hope these tips will get your golf season started with success and most importantly some fun!